Everyone says breakfast is the most important meal of the day so why should your morning radio be any different? Sevier County's own dynamic duo- the Redneck and the Redcoat- are as much a part of your morning as toast, coffee and cereal. Jay Adams, the Redneck, and Steve Hartford, the Redcoat, wake you up every morning with up-to-the-minute national headlines from FOX News Radio, local news, traffic, and weather.
The pair discusses hot topics, though they don't always agree, they certainly entertain fans all over Sevier County and East Tennessee.
You'll have plenty of chances to interact with the show as well. The Redneck and the Redcoat will take your emails and read them on the air each morning in the very popular email segment. If you want to chime in on any topic you hear on the show, or if you treasure randomness, the guys would love to hear from you! Hartford and Adams also allow numerous chances each morning for people to win great prizes!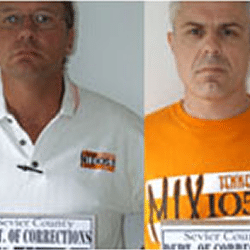 Mon-Fri | 6a-10:00a